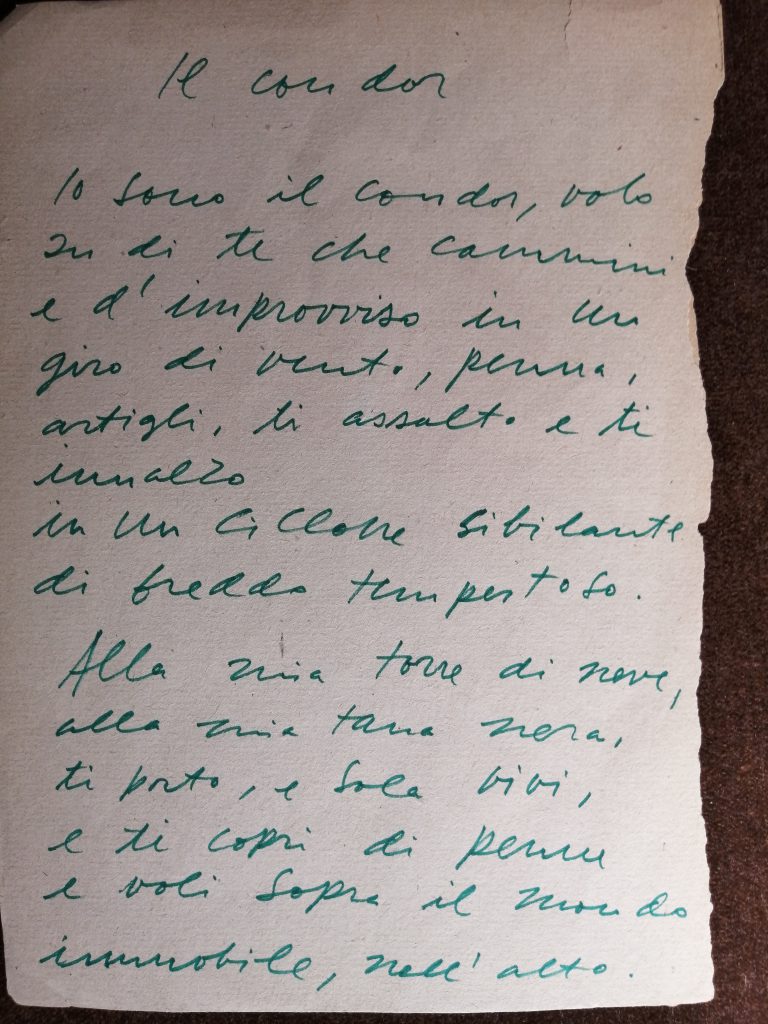 EL CÓNDOR
YO SOY el cóndor, vuelo
sobre ti que caminas
y de pronto en un ruedo
de viento, pluma, garras,
te asalto y te levanto
en un ciclón silbante
de huracanado frío.
Y a mi torre de nieve,
a mi guarida negra
te llevo y sola vives,
y te llenas de plumas
y vuelas sobre el mundo,
inmóvil, en la altura.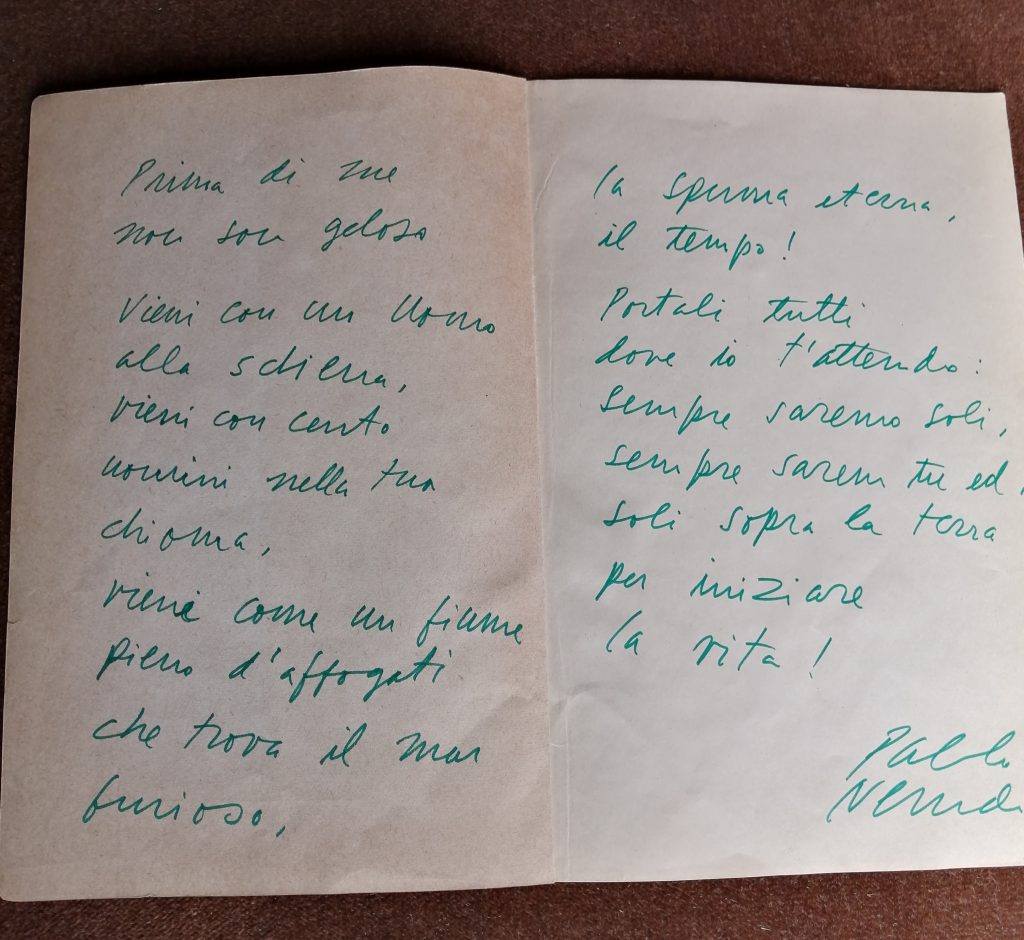 SIEMPRE
Antes de mí
no tengo celos.
Ven con un hombre
a la espalda,
ven con cien hombres en tu cabellera,
ven con mil hombres entre tu pecho y tus pies,
ven como un río
lleno de ahogados
que encuentra el mar furioso,
la espuma eterna, el tiempo!
Tráelos todos
adonde yo te espero:
siempre estaremos solos,
siempre estaremos tú y yo
solos sobre la tierra
para comenzar la vida!
Pablo Neruda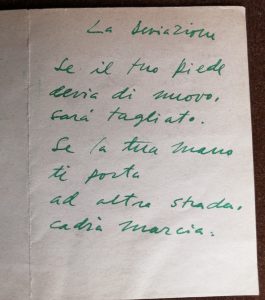 EL DESVÍO
Si tu pie se desvía de nuevo
será cortado.
Si tu mano te lleva
a otro camino
se caerá podrida.
Volodia Teiltelboim: friend, comrade and fellow poet
Volodia Teitelboim was a lawyer and an important Chilean politician during the 20th century. In addition, he stood out as a writer. He was part of the group known as The Literary Generation of 1938, and he received the National Prize for Literature in 2002. In this context, he was one of Pablo Neruda's greatest friends, from 1937 until the poet's death in 1973, and they were partners in political struggles and colleagues in the field of letters.
Volodia Teitelboim was born in Chillan in Chile in 1916, the same year that Rubén Darío died. During the 1930s, he participated as part of the revolutionary movement in art and socialism. He entered the Communist Youth Party and studied law at the University of Chile without losing his passion for poetry. In 1935, with Eduardo Anguita, he published the Anthology of New Chilean Poetry, a book that caused a long controversy, because it did not include Gabriela Mistral or other important writers.
In 1952, Teitelboim published Sons of Nitrate with a foreword by Neruda in the second edition, after which came difficult days including an exile to Pisagua in the north of Chile in 1956. In the 1960s, he was a member of parliament in the low chamber and later Senator for Valparaíso. In the political world, he was recognized for his eloquence and oratory. At the beginning of the '70s, the Nascimento Press published a little-known book, The Trade of a Citizen, where Neruda once again wrote a foreword for him with true devotion to his qualities as a committed intellectual, and generating, according to Neruda, "a new dimension of politics". Then came self-imposed exile in Moscow. Upon his return to the country after 15 years, he published during the '80s and' 90s biographies of Neruda, Mistral, Borges and Huidobro, written with great literary rigour.
His biography about Pablo Neruda is one of the most complete and unique, since in it he manages to reveal the poet in his human aspect. This book brings the virtues of a chronological essay, although it indicates that the true biography of Neruda is in his poetry, where he captured all the calls of life.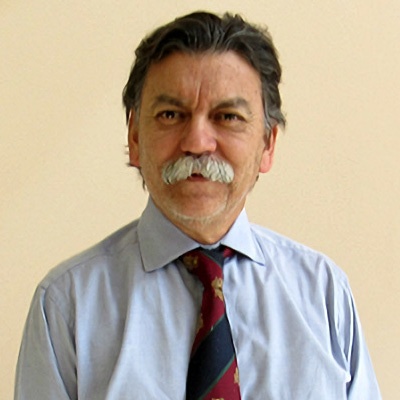 Gynecologist-obstetrician. Partner of the Chilean Bibliophile Society.
Edgardo Corral was born in 1954 in Rancagua, 10 kilometres south of Santiago. He is a gynaecological obstetrician, a specialist in foetal medicine. Currently, he is the Head of the GO Service and has been directing an intrauterine surgery program since 2012 at the Rancagua Hospital. He has published several articles in different international magazines, and he is the author of a couple of chapters in books on the area. He is also an academic at the Diego Portales University School of Medicine.
Edgardo grew up in the province and when he was a teenage student, he had the privilege of meeting Neruda personally, when Neruda visited his Lyceum around 1970. On that memorable day, his interest in Neruda's universe was born, which he approached through an avid reading of his best known poetry. Later, he studied both the biography and the complete work of the poet, becoming a true cultist of Neruda.
Later, with time and travel, he realized that Neruda is the most universal character that Chile has. This was another motivation to passionately search for any document or memory that is related to his life and work. This is how, to this day, he is a recognized collector of first editions, letters, and some handwritten pieces by Neruda. In addition, he has dedicated himself to research and writing articles on unknown, but important, topics that belong to Neruda's life. Among others, he published in the magazine of the Neruda Foundation a scientific analysis on the birth in Madrid of Neruda's only daughter, Malva Marina. He also participated together with the Mayor, in the inauguration of Pablo Neruda Street in Saint-Avertin near Paris and he is working on a draft describing the friendly relationship between Neruda and Baltazar Castro, a politician and writer from Rancagua, his hometown.